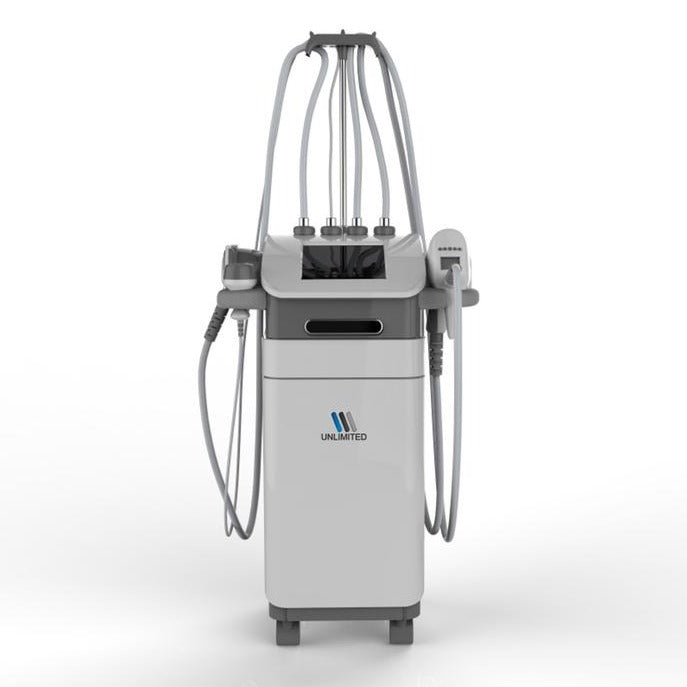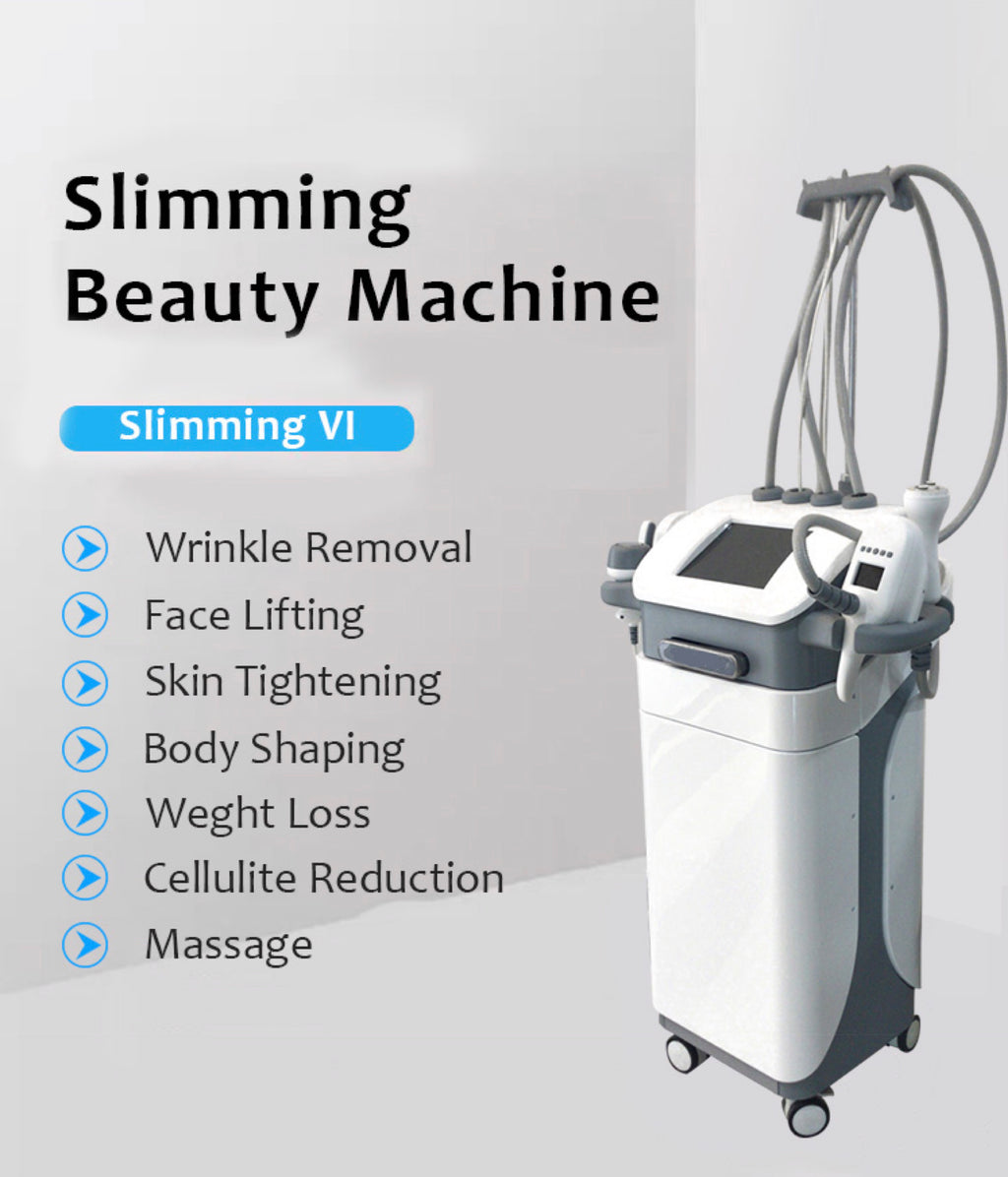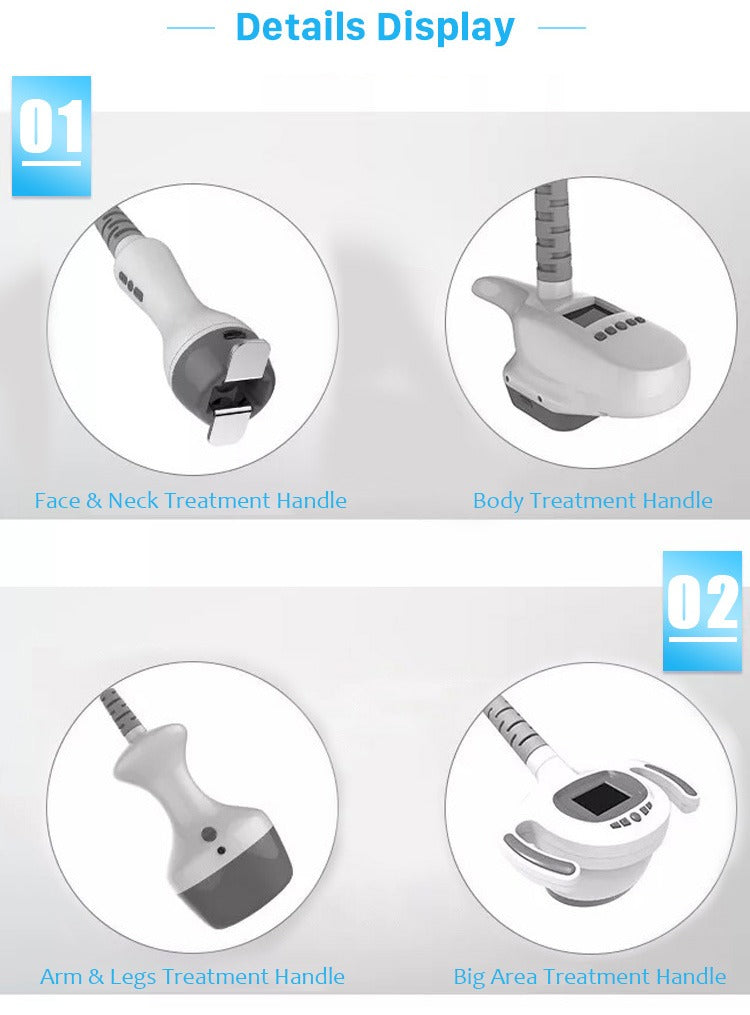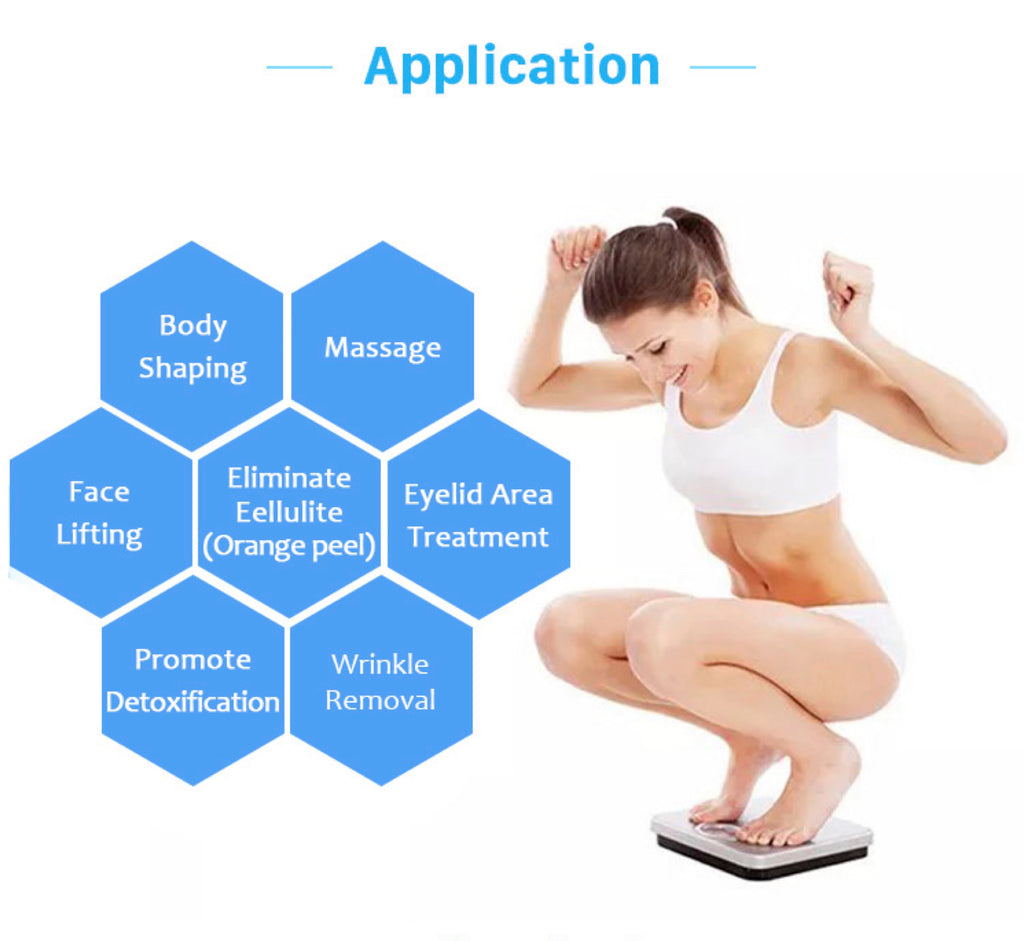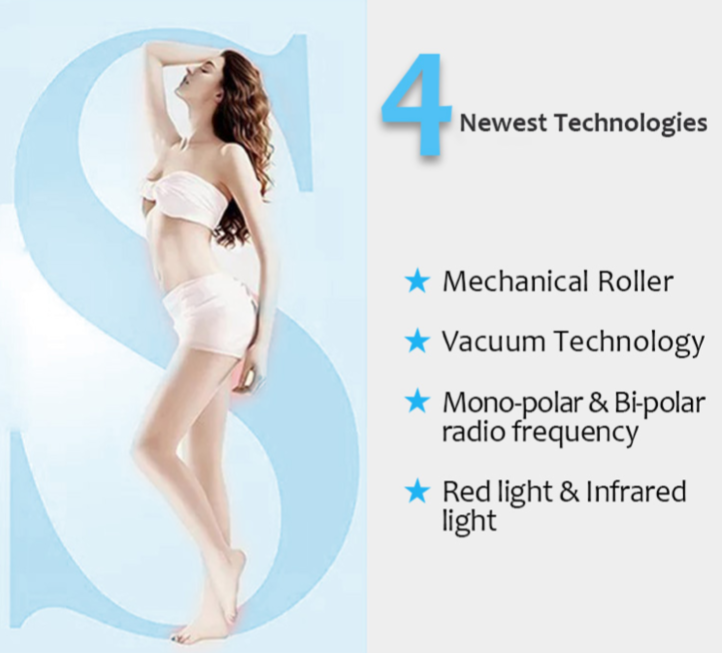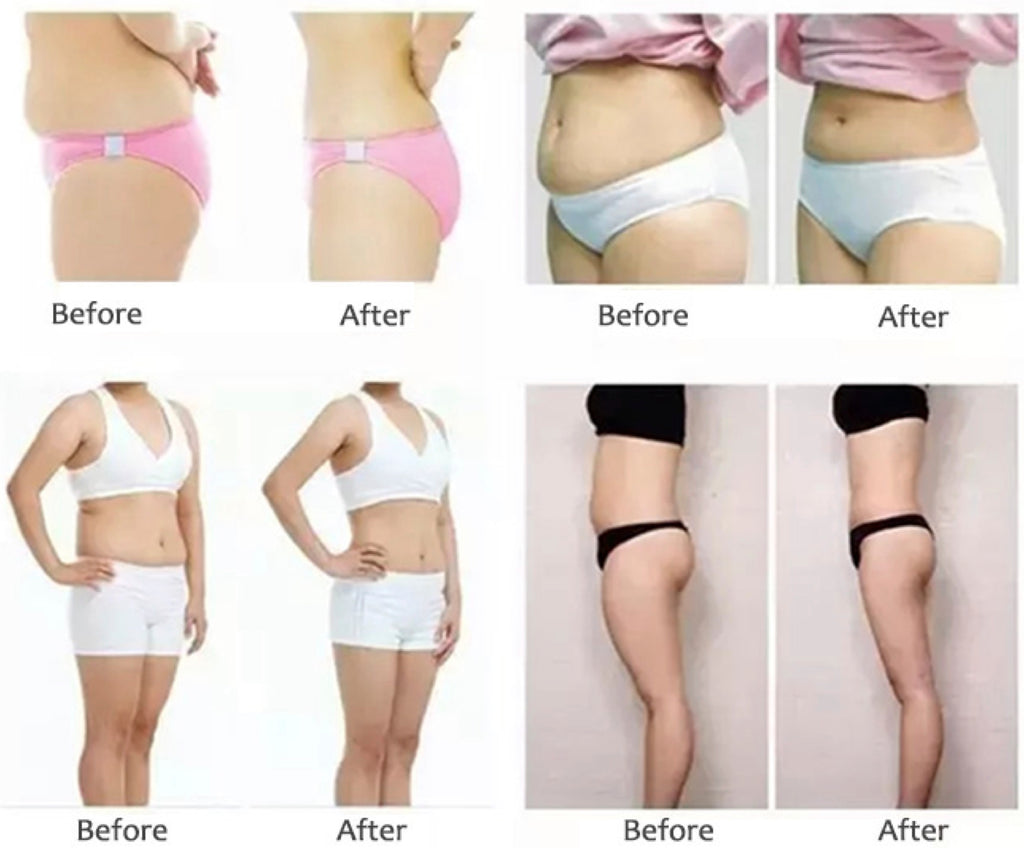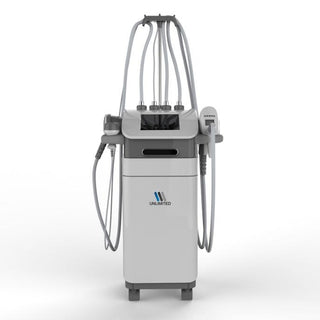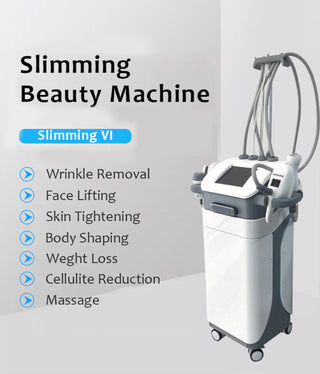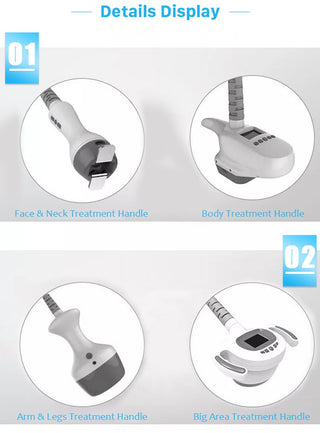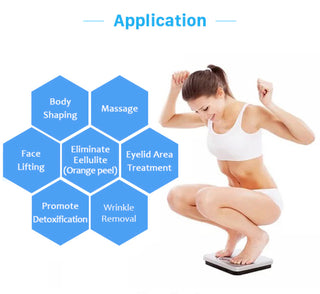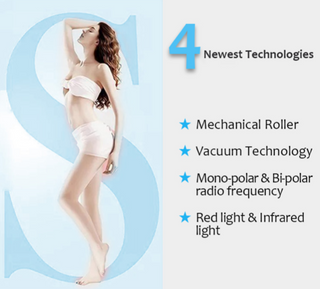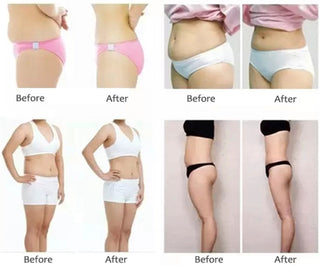 Successful pre-order.Thanks for contacting us!
Velashape Slimming Face Lifting Massage Machine
Treatment Theory

It combines the Mono-polar & Bi-polar Radio Frequency(RF), Infrared Light .Vacuum and Mechanical Roller. The precise  heating of RF ensures safe ,effective,fast treatment without downtime. Vacuum and specially designed rollers for the Mechanical Message smooth the skin to  facilitate safe and efficient heat energy delivery. It increases the metabolism of stored energy and lymphatic drainage and reduces or shrinks the size of the actual fat cells and fat chambers.

Technical Advantages 

4 handpieces for full body all areas' treatment.

Special designed of detachable roller and inner filter for easy cleaning.

Dual mono-polar RF handpieces for fat dissolving are better than Bi-polar, which effectively avoids skin burning and blister.

Special pump ensures more stable vacuum output, longer lifetime and less noise.

 Application 

Cellulite reduction.

Double chin eliminating, face lifting.

Skin Tightening.

Remodeling exquisite shape.

Stretch marks improving.

Body reshaping after post-liposuction treatment.

 Advantages

Four different size handles suit for different areas of the whole body. using Ergonomic technology, to ensure the treatment more comfortable, with ceramic roller to protect the skin layer.
With the air pump damping device and sound insulation material to ensure quiet operation and reduce noise. 
Mono-polar & Bi-polar radio frequency for Deeper penetration. Using the frequency of 500Khz/750Khz/1Mhz of the newest Mono-polar & Bi-polar RF, the deeper penetration and the safer treatment.
Bi-polar radio frequency for skin tightening.
The result of face lifting and skin tightening is more obvious and faster by Bipolar RF.