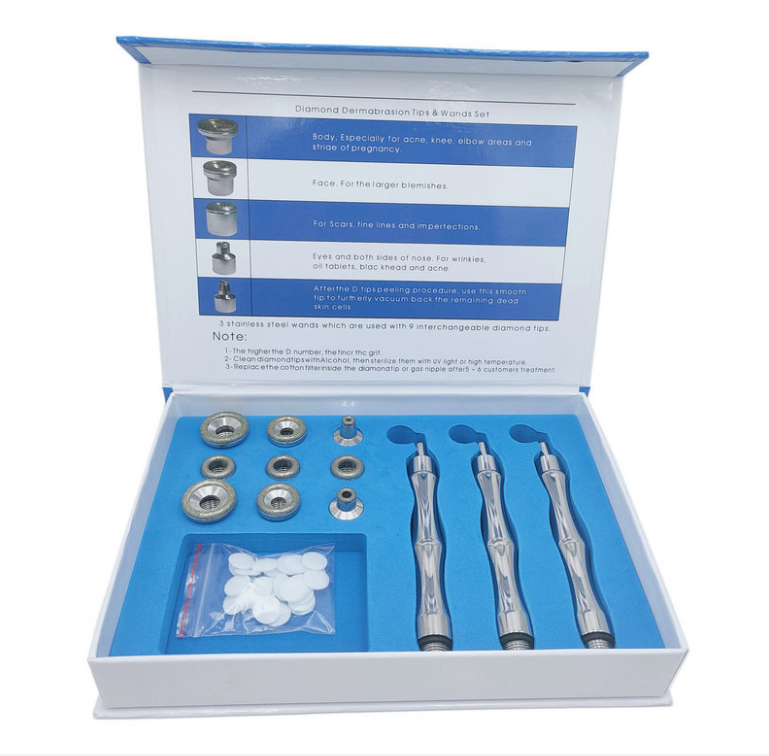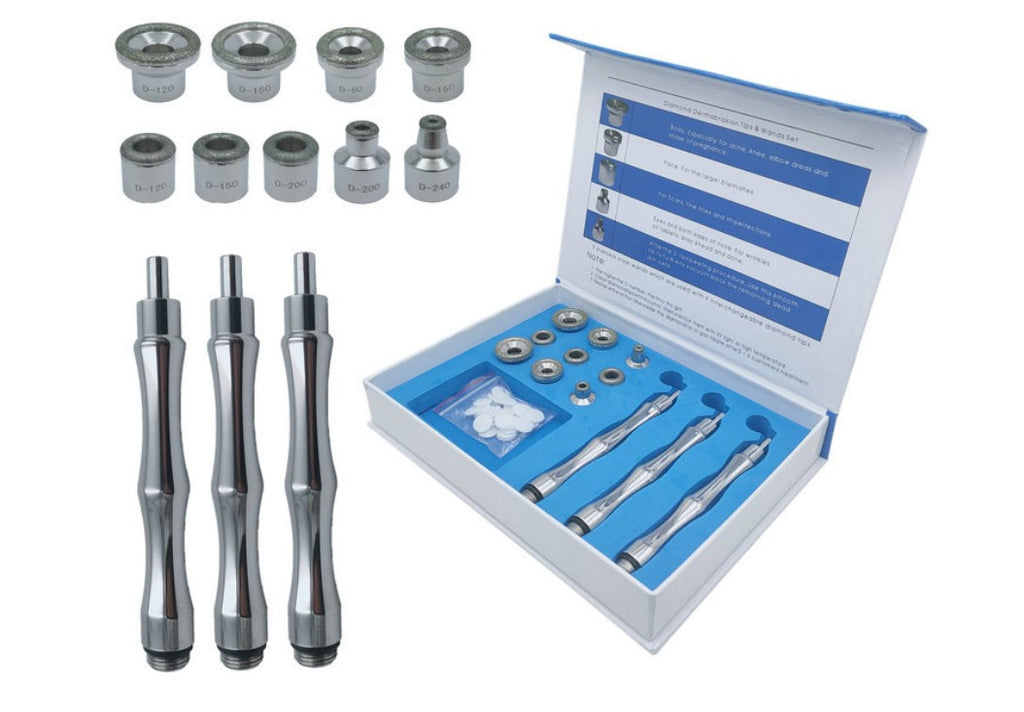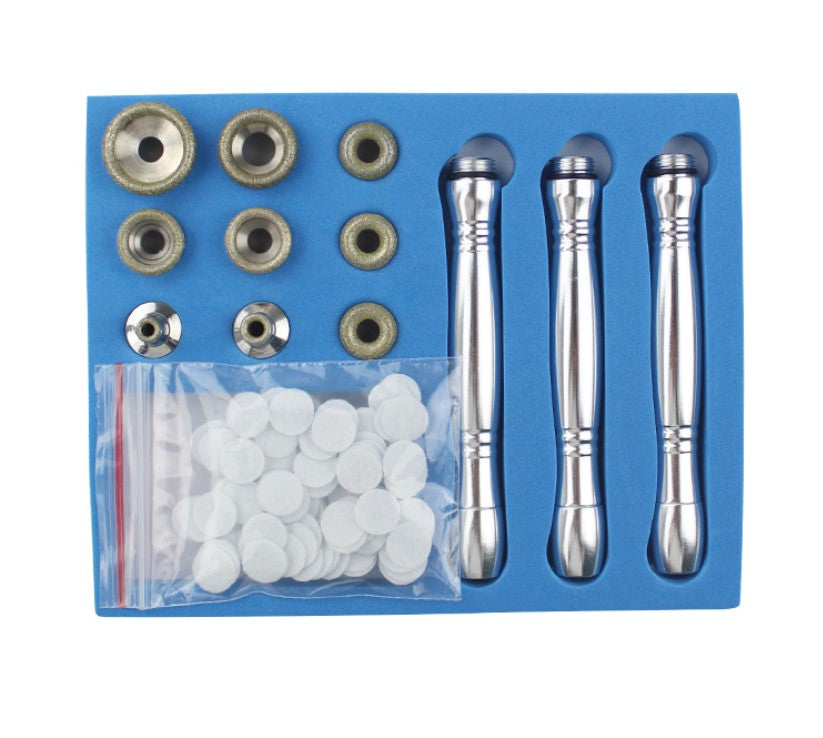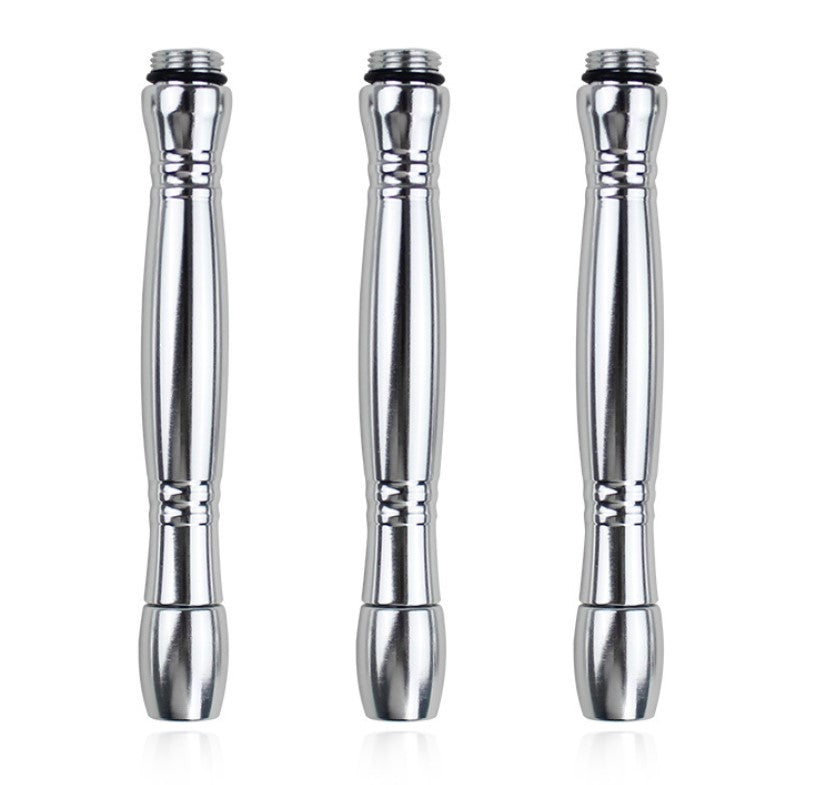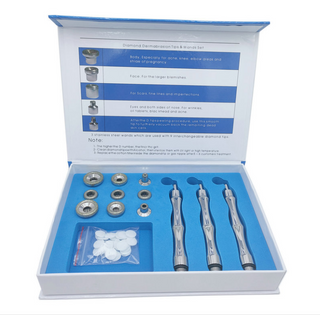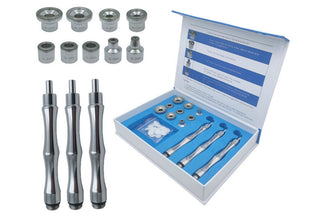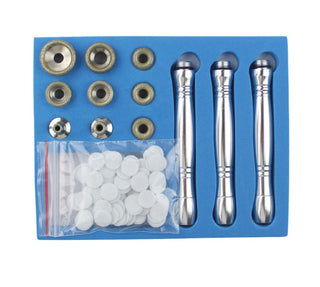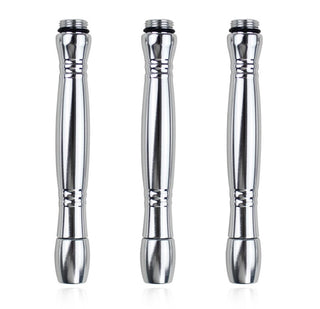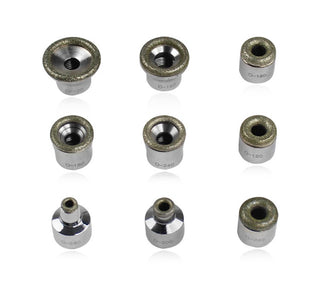 Successful pre-order.Thanks for contacting us!
Replaceable Diamond Microdermabrasion Machine Filters Tips for Skin Care
Principle

Diamond dermabrasion is a creative improvement of the micro-crystal dermabrasion.
The diamond dermabrasion provides a non-surgical skin refinish procedure,
by using sterile diamond heads to abrade or rub off the top skin layer,
then vacuuming out the particles along with any dirt and dead skin backup.





This procedure removes skin debris, imperfections, blemishes, wrinkles and unwanted pigmentation on the skin.





Moderate usage of Diamond Dermabrasion, accompany with skin products that penetrate through top skin layer that reach the dermis level, helps to replenish natural nutrients, restore cell activity, and promote skin health. The results after Micro Dermabrasion treatment is usually a healthy, glowing, beautiful skin.




Advantage

1. The product has no pigment precipitation, no irritation, and has a significant effect on removing keratin; 2. The product's luster is lustrous, the appearance is pure and white, there is no water stain, it is not dim, does not change color and does not fade; 3. No sand loss or delamination.