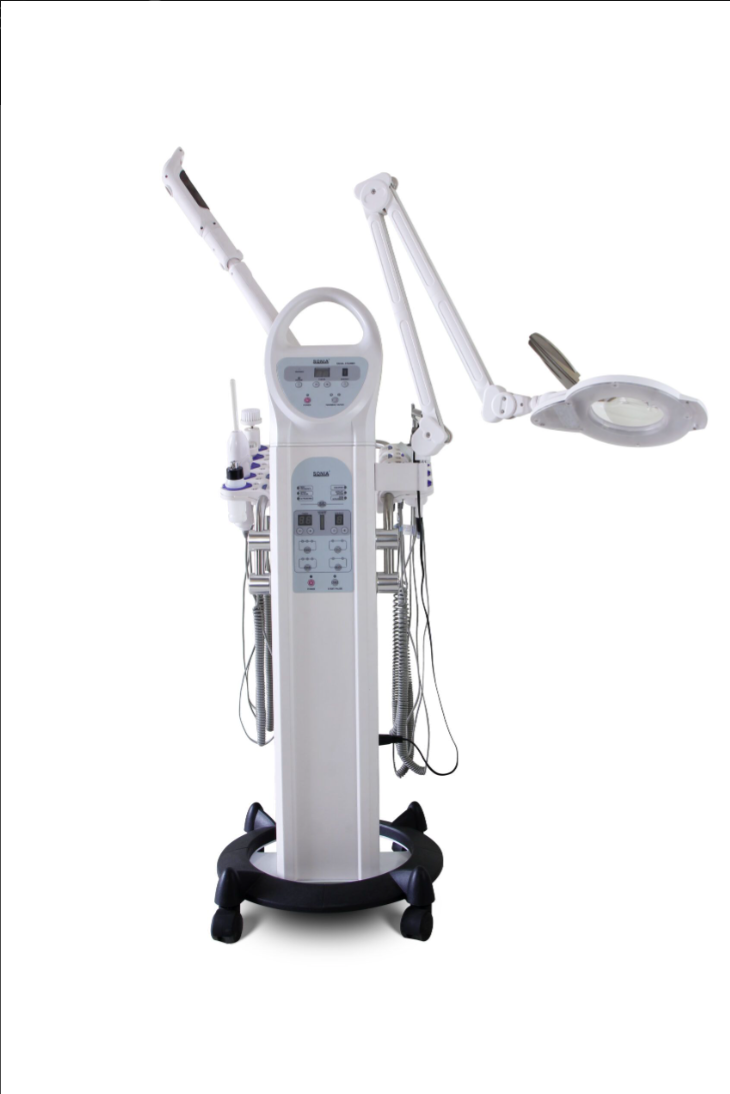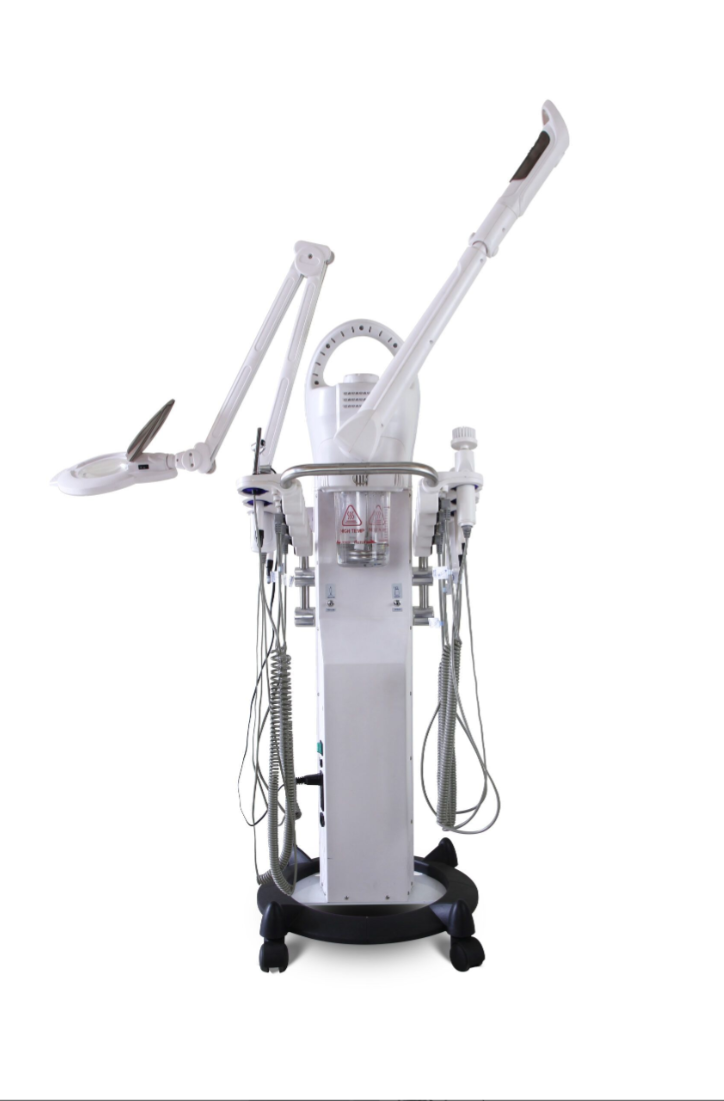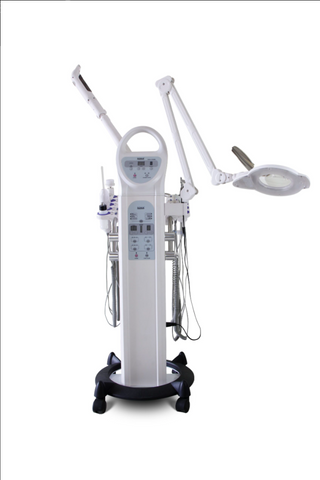 Successful pre-order.Thanks for contacting us!
Robot Multifunction Equipment
1. Light

2. Magnifying Glass

3. Vapor; the steam has three intensities, an ozone function, three settings (off/preheating/on). The arm moves three different ways (rotary, vertical, break) and it also has aromatherapy dispenser.

4. Spray.

5. Facial Vacuum; that can be used for microdermabrasion.

6. Galvanic Current.

7. High frequency.

8. Ultrasonic Dermascruber.

9.Rotary Brush.

10. Facial Ultrasound.

11. Eye Ultrasound.