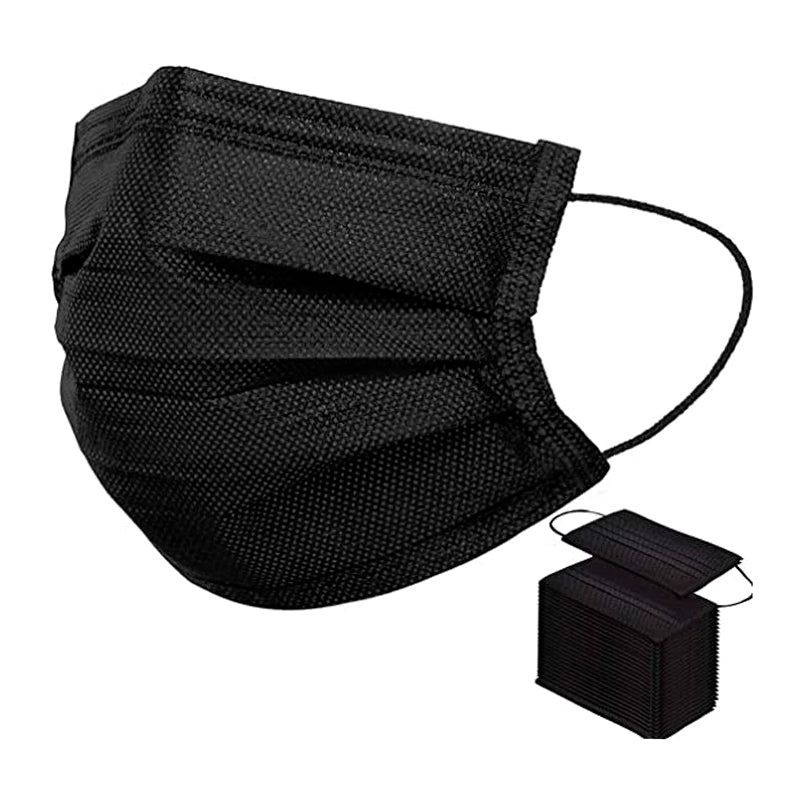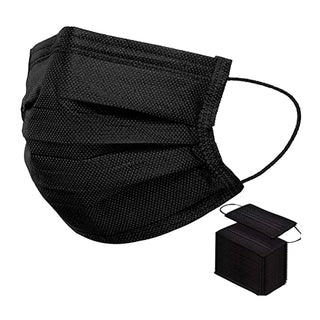 Successful pre-order.Thanks for contacting us!
Face Mask 3 Layers Black (50 Pcs)
Standard Disposable Style Face Protection Mask

3 layers of quality materials
High-Quality Mask
Fibreglass-free
Hypoallergenic
Very low resistance to breathing
Nose bar Adaptable
High Filtration capacity
Perfect Fitting

 

 

3 layer protection. The face masks have a soft non-woven fabric in the inner side for comfort. The outside layer is made up of non-woven fabric and the middle layer has melt-blown fabric filter for better filtration of air. These masks are perfect for outdoor and indoor use to protect your respiratory system.

Our face masks fit all and are suitable for both adults and children. Stretchable, Soft Elastic Ear-loops and deformable nose clip of the face masks make it easy and comfortable to wear as they fit every face shape and size. Perfect for the whole family, children, men, women, elderly

Face masks are non-irritating to the skin and are perfect for general outdoor, indoor and travel use. The masks should only be worn as a precautionary measure as they are not proven to reduce the transmission of any disease. They are not intended for industrial or medical use

We recommend to use our disposable ear-loop face masks for a maximum time duration of 5 to 8 hours. Use fingers to gently lift each loop on the right and left side in order to open the loops and put on the mask. As these masks are not reusable, we recommend to fold-tie-wrap and dispose them properly.

Features

3 LAYERS PROTECTION: Three layers, of protective filtration which includes non-woven fabric outside, Melt-blown fabric filter in the middle and soft non-woven fabric inside for comfort. Protect your vital assets, your Respiratory System.

ONE SIZE FOR ALL: Suitable for , Adults and Children. This general size should fit all of your family members - Men, Women, Children, Elderly. It supports face covering for all the age types. Made with breathable soft and comfortable material that is non-irritating for the sensitive skins. Stretchable and Soft Elastic Ear-loop and a Deformable Nose Clip to press mask against cheeks. Elastic Earloops make them fit any face shape or size.