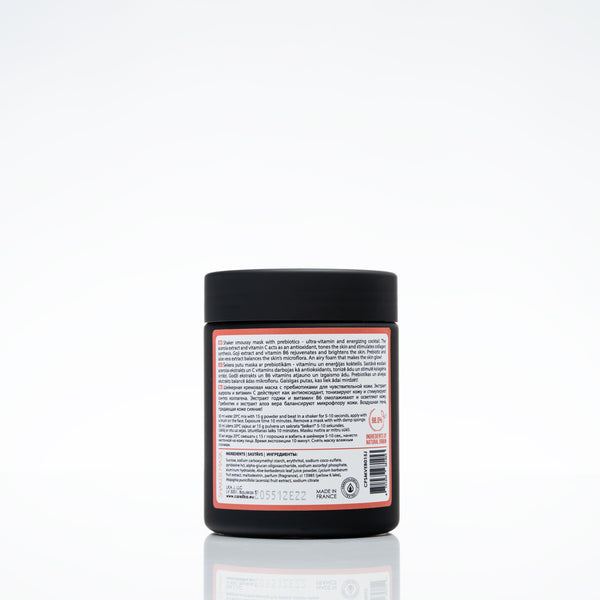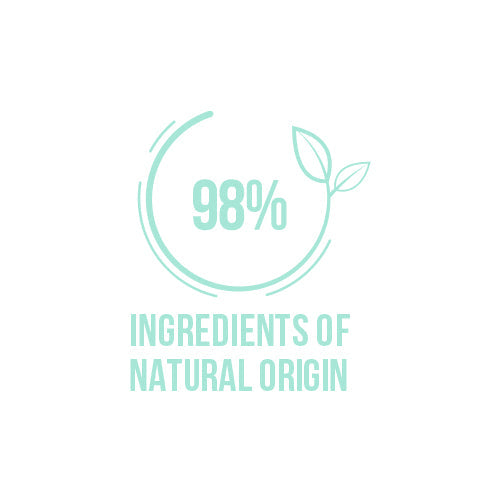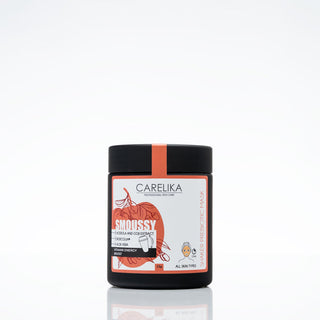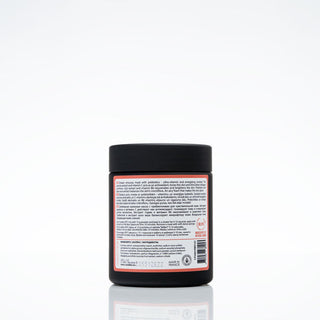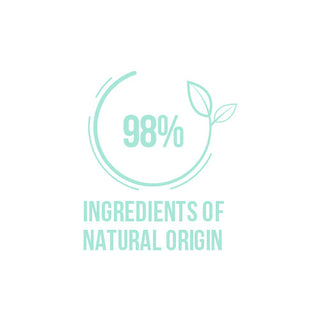 Successful pre-order.Thanks for contacting us!
CARELIKA Shaker Prebiotic Mask with Acerola and Goji 15g
What is it?

CARELIKA Shaker Prebiotic Smoussy Mask with Acerola and Goji combines the goodness of vitamins, immunity boosters, and energy. It delivers these benefits through an airy, foamy mask that gives you a completely new, energized, and nourished look. Enriched with vitamins A, B6, and C, this mask rejuvenates and brightens your complexion.

The extract of super fruits; Goji and Acerola combined with BioEcolia® provides the richness of prebiotics for the skin so that it maintains its integrity and boosts natural immunity. Aloe vera moisturizes, relieves inflammation, and maintains a perfect tone so that you get soft and healthy skin.

Easy to use, this mask when added to your beauty ritual gives you healthy and nourished skin. Indulge in the richness of this prebiotic mask and discover your beauty!

What does it do?

Provides necessary vitamins and energy boost.

Improves skin hydration and controls sebum secretion.

Provides antioxidants that regenerate the cells and revitalize.

Boosts skin immunity and defense system.

Provides prebiotics and promotes healthy microbes.

Sucrose, sodium carboxymethyl starch, erythritol, sodium coco-sulfate, pyridoxine hcl, alpha-glucan oligosaccharide, sodium ascorbyl phosphate, aluminum hydroxide, aloe barbadensis leaf juice powder, lycium barbarum fruit extract, maltodextrin, parfum (fragrance), ci 15985 (yellow 6 lake), malpighia punicifolia (acerola) fruit extract, sodium citrate

Goji and Acerola extracts

A combination of goji and acerola extract is a powerful blend antioxidant vitamins, polyphenols, and essential nutrients. The extract has anti ageing activity as it promotes the synthesis of collagen and elastin and makes your skin more firm. It reduces hyperpigmentation and fades dark spots. It improves skin immunity and protects it from photo damage due to harmful sun rays.


It actively illuminates your complexion because it inhibits the melanogenesis process thus preventing hyperpigmentation. This 'super fruit extracts' blend gives you a clearer, brighter, and more youthful look. No more dark spots now!

 

Vitamin C

Sodium Ascorbyl Phosphate, a derivative of vitamin C is a strong antioxidant that tones and strengthens the skin brilliantly! It promotes collagen synthesis for reducing wrinkles and also has deeply hydrating properties to replenish water content in the skin. Being a free radical scavenger, vitamin C limits the damage caused by UV radiation exposure and protects against ageing caused by UV-induced free radicals.

Vitamin B6

Vitamin B6 (Pyridoxine), is your secret to get energized. It conditions your skin to give you a soft, supple, and smoother complexion. Empowered with the function of controlling hormone fluctuations, it controls sebum secretion, prevents acne breakout, and has protective properties. It facilitates quick healing and prevents skin from chapping and cracking. A perfect cosmetic ingredient for skin care, vitamin B6 brightens and provides nourishment.

What does it do?

In a shaker take 30 ml water and add 15 g of mask powder in it.
Shake for 5-10 seconds till it becomes a smooth and uniform paste.
Apply the paste on the face using a brush.
Leave it on your face for 10 minutes.
Remove the mask with a spatula.
Using a moist microfiber towel wipe out the remaining particles of the mask.
Apply your favorite serum for a more soothing effect.