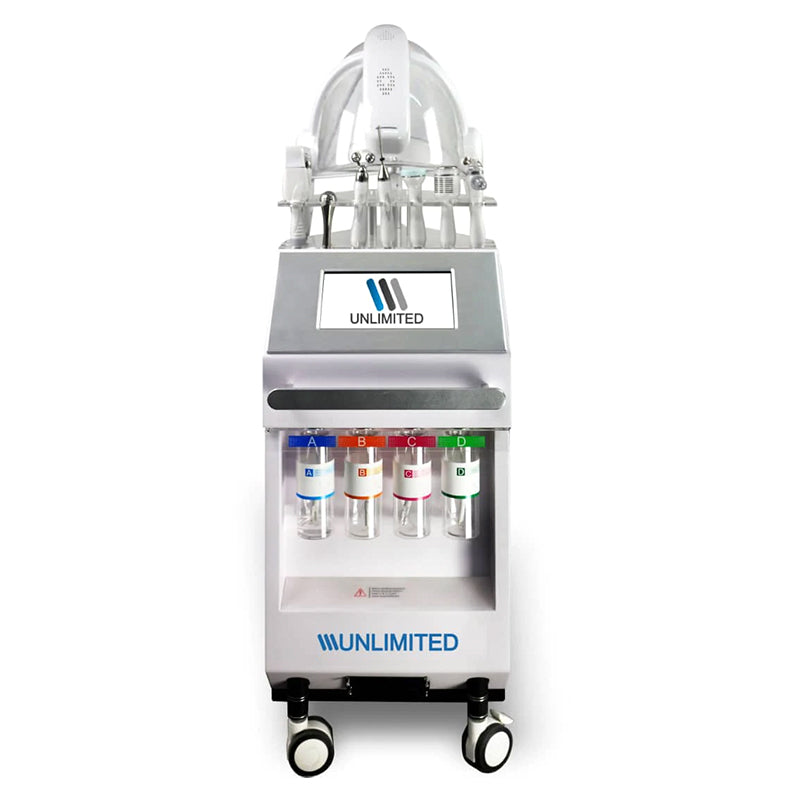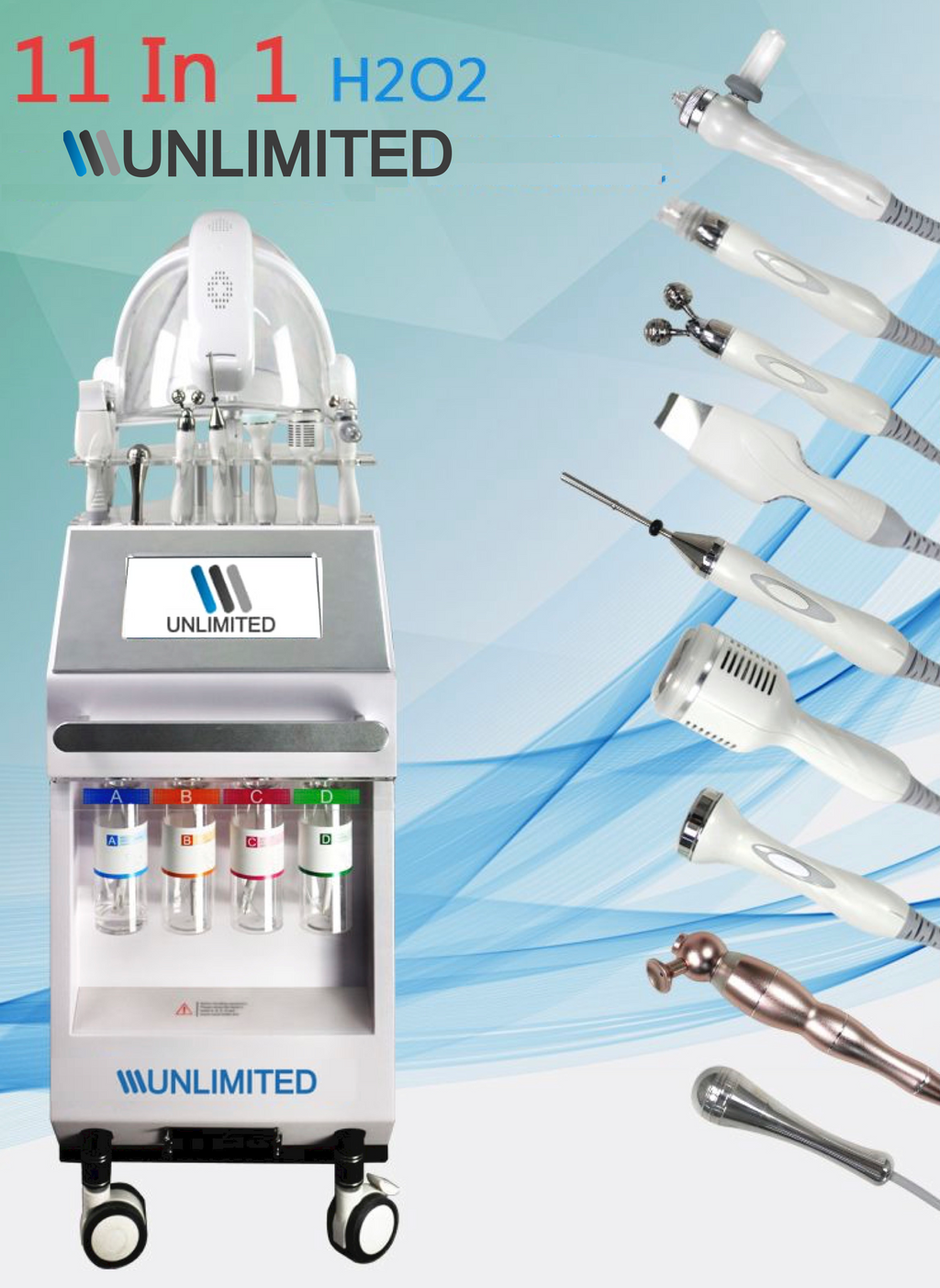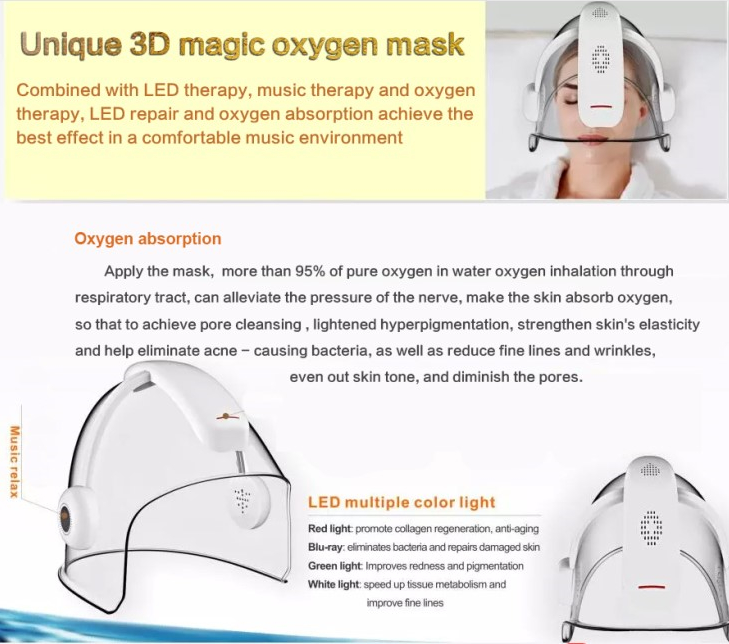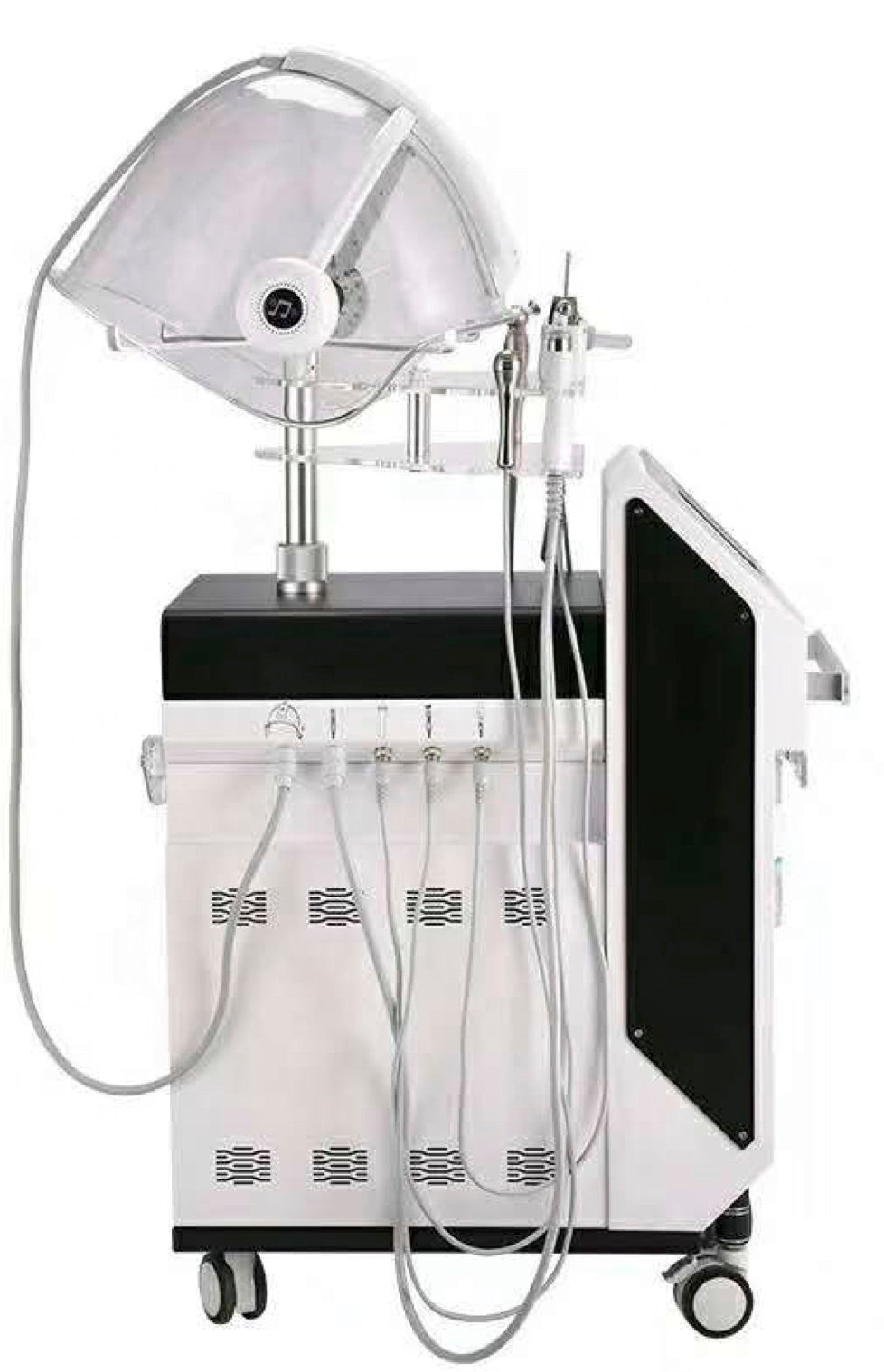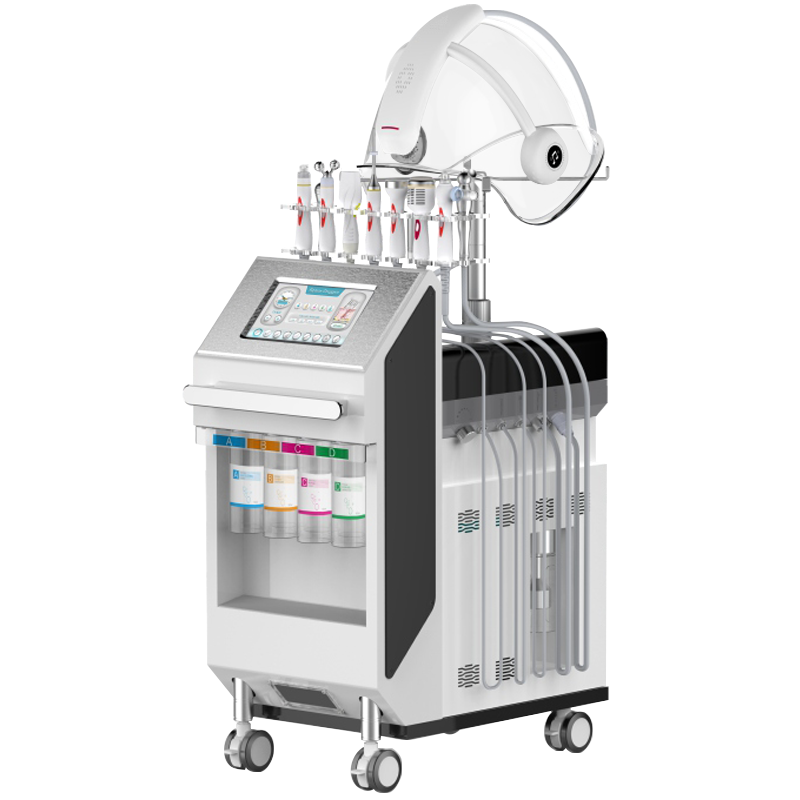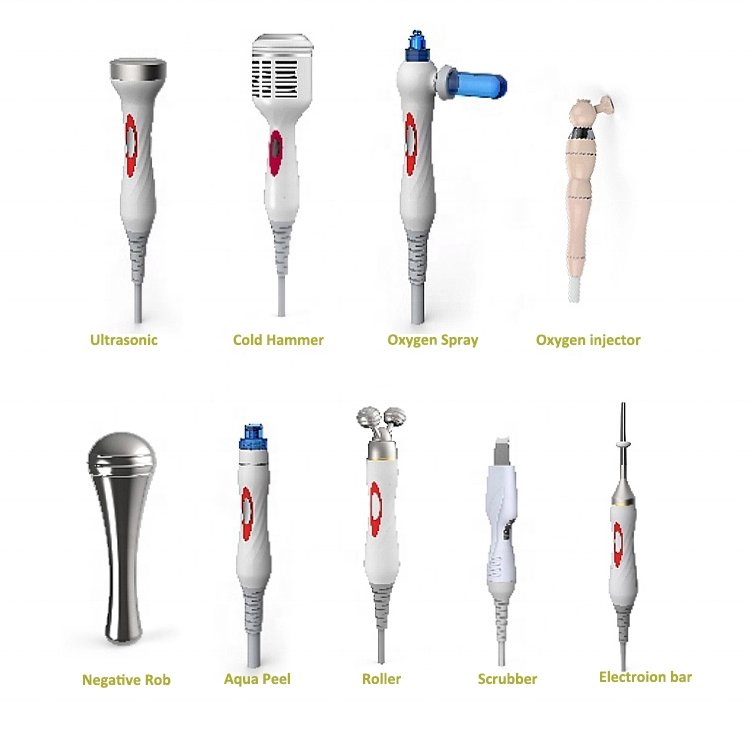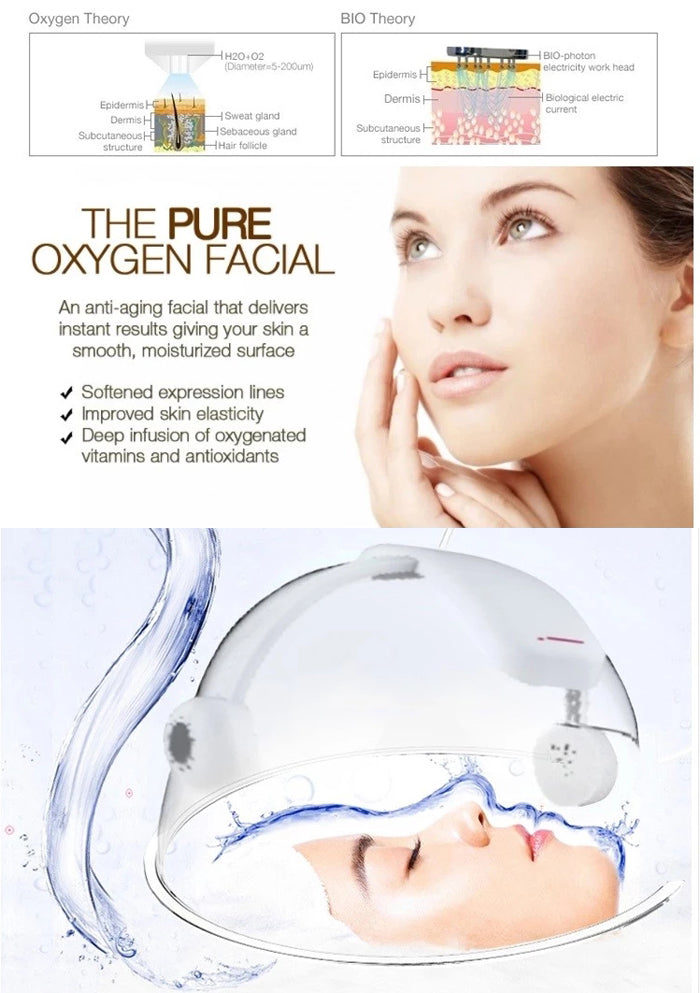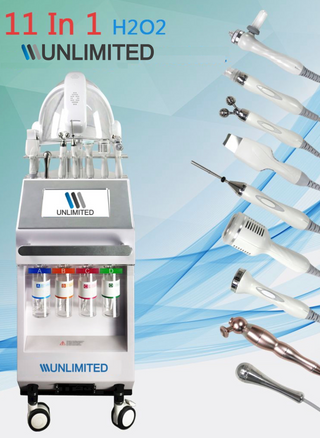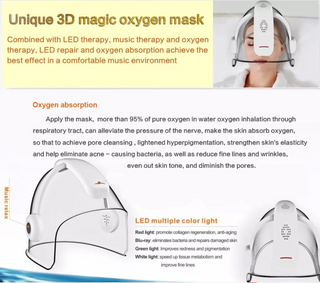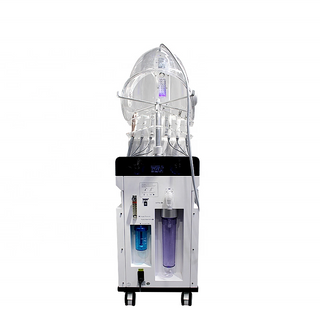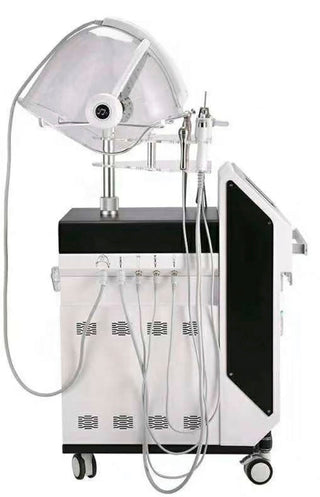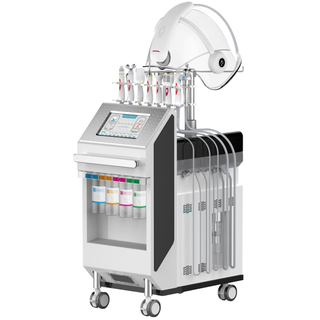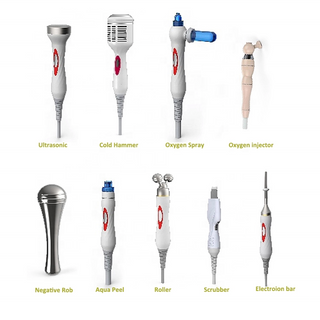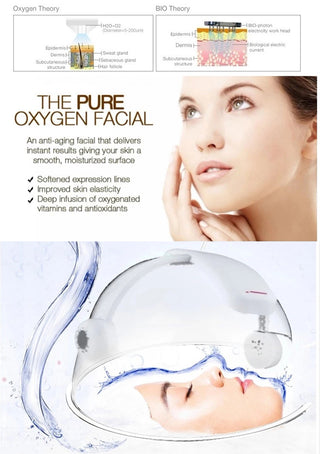 Successful pre-order.Thanks for contacting us!
11 in 1 Multifunctional Facial Machine
Working Principle

Using H2O2 generator make the purified water into hydrogen and oxygen ions water, the surface of the skin can produce H2 molecules, so that the water molecule cells can quickly penetrate the dermis. So as to achieve the effect of skin rejuvenation and whitening, give you a fresh face! On the basis of the traditional small air bubbles, the innovative rotary water grinder has been added, and the skin cleaning effect is even better.

 

Advantage

Latest design, combine 11 functions together.
2. Beautiful elegant overall design, made of high quality metal.
3. Easy to operate: It has unique large visual touch screen and interactive friendly control interface, different handles have
their own interface, making the control menu easy to understand and operate.
Oxygen mask can soothing facial skin, relax your body and mind.

 

Application

Long-term makeup.
Living in air pollution areas.
Folliculitis, skin dull and tired.
Large pores, clogging, thick corneum, blackheads, pigmentation

 

High Polymer Water Oxygen Spray Gun

Combine with liquid products, nutrients is injected into deep layer of the skin by use high pressure oxygen sprayer injecting bottle, make the essence atomized and the pores more easily absorbed, more quickly replenishing the skin, make your skin restoring elasticity and eliminating wrinkles.

 

Nizi Import Handle

It uses electricity ion penetration, have deeper penetration and better absorption, which improves fine lines on the eyes, enhances skin firmness, face lifting, skin tightening, wrinkle smoothing, face contouring.

 

Cold Hammer

Cold hammer treat edema, relieve the pain in the part of body, shrinks pores, tightens skin, removes wrinkles, promotes collagen production, calm inflammation and abate sensitivity, and fades dark circles and bags under the eyes.

 

Ultrasound

According to the treated purpose of the customer, use with product liquid, through 1 million to 3 million vibrations, inject into the skin deep-seated, subtle massage on the cellular structure, let them fully absorption, promotes metabolism, increases cellviability, and improves blood and lymph circulation, so get the best beauty effect.

 

High Pressure Oxygen Injection

Through the high pressure inject oxygen, provide enough oxygen to the skin, increasing the activity of skin cells. It can enhance aerobic metabolism, improve the metabolism of skin cells, make the skin being rosy and transparent, delay the aging of skin, improve sensitive skin and improve body immunity.

 

Bipolar Micro-ionic

BIO handle has calming, soothing and firming effect, shrink pores, stimulates collagen, soothing pain and reduce the swelling excrete by the process of metabolism, and the vessel and nerve will not be damaged. And BIO face lift stimulates facial muscles by exercising each facial muscle, lifting & tightening saggy droopy facial muscles, contouring, lifting & eliminating fine lines, creases and wrinkles, visibly firming and lifting the overall droopy jowls, eyes, checks & neck.

 

Skin scrubber vibrating cleaning

To cleanse and exfoliate skin. In the "up" position, the blade can be used to stimulate blood flow and help product penetration. The scrubber vibrates at 2500 vibrations per second to deeply penetrate, lift and tighten skin. In the "down" position, the blade is used to gently scrape off dull, dry skin cells, remove blackheads, and exfoliate the skin.

H2-O2 bubble cleaning

Improve pigmentation, color sink, shrink pores, gloomy skin, sub yellow, blackheads, deep cleaning, toning, enhanced skin elasticity and luster, water tender, penetrating white skin, ect.

 

3 in 1 Oxygen & Photon light & Music Mask

With top cover, with more than 90% pure oxygen combined with water oxygen filtration respiratory inhalation can produce the following effects, relieve nerve pressure, and allow the skin to absorb oxygen.
Photon dynamical nurse therapy is a new technology, using the photon power to do skin maintenance and treatment, transfer light energy to cell energy, then accelerate cell growth and blood circulation, stimulate fiber cells to produce collagen proteins, increase skin elasticity and take important part in rehabbing aging and acne skin, lightening flecks, skin upgrade and tighten and easing burnable skin.
MP3 player system makes you relaxed and refreshed physically and mentally.

Warranty

One-year warranty and guarantee against defects in either components.  During this period, products that prove to be defective will, at the discretion of Unlimited Corp, be either repaired or replaced, without charge.